Sort it Out working for a Restorative University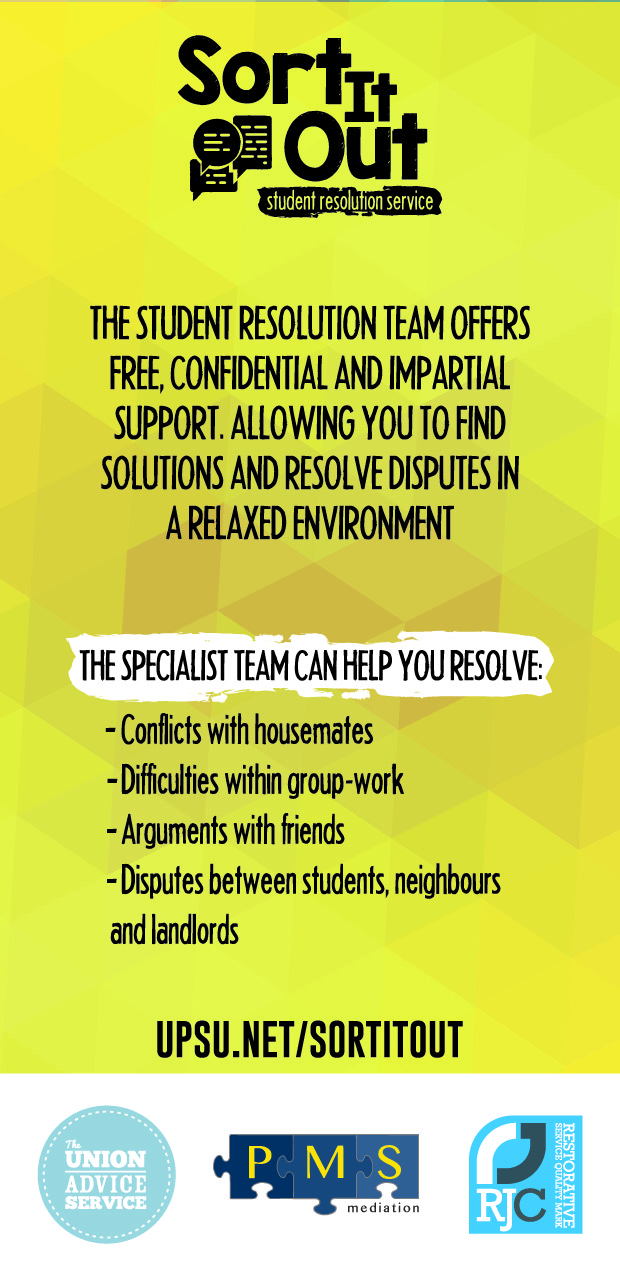 We are delighted to announce Portsmouth Mediation Service's participation in the University of Portsmouth's Speak UP Step UP Project. The Speak UP Step UP Project consists of a series of initiatives to implement the Universities UK Changing the Culture report, which offers recommendations for tackling sexual violence and hate crime on UK University campuses, at the University of Portsmouth.
The University of Portsmouth has agreed that the Project will encompass and recognise established arrangements between Portsmouth Mediation Service (PMS) and the University of Portsmouth Students' Union (UPSU) for the delivery of a conflict resolution service for students through the newly branded 'Sort It Out' service
In addition to ensuring the continuation of these existing arrangements for the duration of the Project[1], Portsmouth Mediation Service's contribution to the Project will include consultation, training services and other initiatives included under the Speak UP Step UP umbrella aiming to extend understanding and employment of 'restorative approaches' amongst University of Portsmouth students more generally, and particularly in the context of peer support/leadership roles. This will include contributions to the development of a variety of training (including online training) packages, and may include participation in filming for this purpose.
Request Conflict Resolution Support
_____
[1] These arrangements are subject to separate agreements between the relevant parties and are not directly overseen as part of this Project. Recognition of these arrangements as part of the Project aims to consolidate opportunities for students to be supported through conflicts and to participate as volunteers in offering conflict resolution to fellow students and within the local community.