Chair of Trustees leaves a Revitalised Service.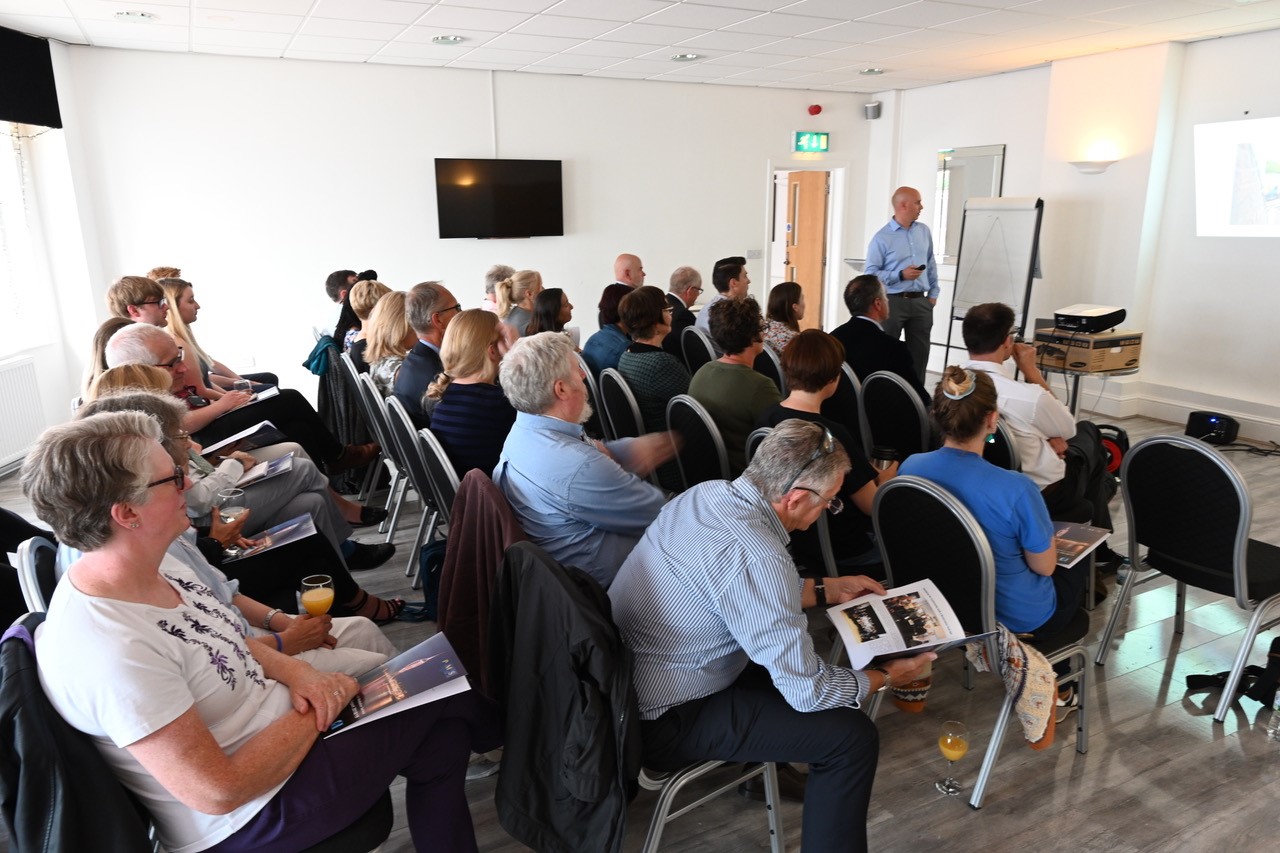 Dr Alex Boyland is pictured delivering his last presentation as Chair of The PMS Board of Trustees at the recent Annual General Meeting. Here Steve our service manager reflects on the past few years and the crucial role Alex has played in helping to turn around the fortunes of the Charity.
"I have known Alex for four years now, we met at the 2015 Portsmouth Mediation Service AGM. My role as a business consultant was to try and help the organisation to survive. Alex at the time was a PMS volunteer who had seen the dangers ahead and who put himself forward as a potential trustee.
Alex initially took on the treasurer role and he and I began to work very closely, his natural ability to see the wood from the trees was of immediate benefit to PMS as he quickly prioritised the goals and objectives that would first stabilise the administration of the finances and then develop tools and processes that enabled good fiscal management and oversight. During his two year period in charge of finances, I could see, first hand his commitment, belief and passion for the work of the mediation service – this coupled with his professionalism and keen eye for detail in important areas was hugely significant in helping to reverse the decline of the Service.
Subsequently Alex took over the role of Chairman of the Trustees and quickly set about building a talented team of directors. Under his leadership the charity has wiped out three years of losses and has become firmly established in Portsmouth with its ground breaking restorative vision. Though I have found Alex to be very thoughtful and prudent in his oversight of governance he is also able to be very entrepreneurial and enterprising with a crucial ability to take some risk.
I have found Alex to be a loyal, dependable and trustworthy companion on this roller coaster of a journey. His leadership qualities are highlighted by his desire to serve and support others in the team helping people to develop their talent and gifting. All of us connected with PMS owe him a huge debt of gratitude"