Restorative City Award for Portsmouth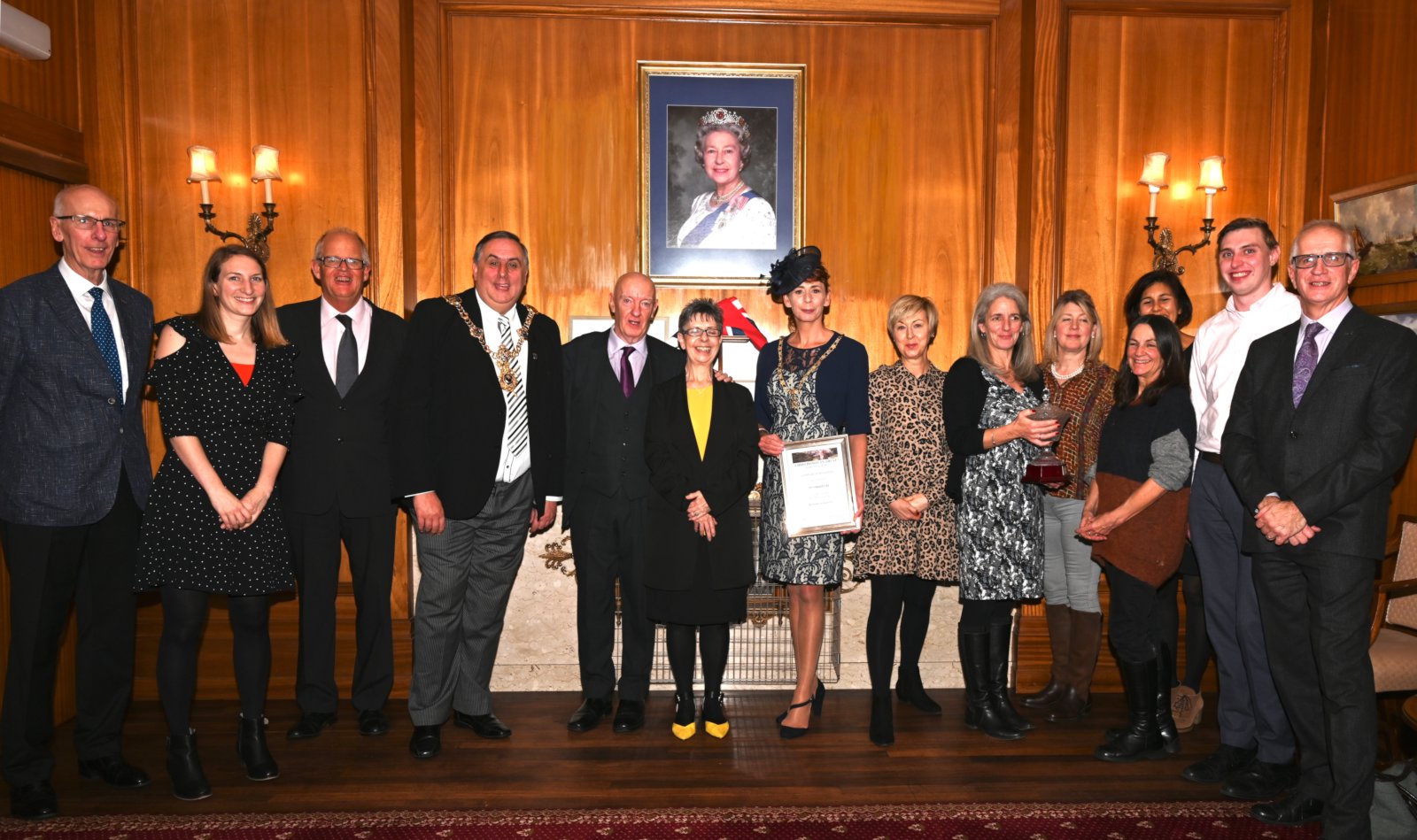 Ray & Vi Donovan MBE, pioneers of Restorative Justice in the UK, are pictured here between The Lord & Lady Mayoress of Portsmouth at The Guildhall last night.  On behalf of The Chris Donovan Trust, they presented Portsmouth with a Restorative City Award.  This is the first time the trust has recognised a city.  The Lord Mayor received the award on behalf of Portsmouth and thousands of its citizens who have caught hold of the vision to see Portsmouth become established as a Restorative City.
Ray and Vi pursued Restorative justice after a shocking attack by a gang of youths who attacked and killed their son Christopher.  Their heart breaking story for the truth has inspired a countless number of people to seek restorative justice and practice, breaking the cycle of hate and revenge.  You can learn more here.  Speaking at the Guildhall they talked about being 'blown away' at the breadth and depth of the restorative culture that was developing within the various spheres of the city.  Neither of them are strangers to Portsmouth; they worked closely with John Swindell of PMS helping to develop restorative justice in Kingston prison before it was closed.
Portsmouth Mediation Service has for a number of years been at the forefront of the city-wide restorative vision and is collaborating with a host of partners to help forge and strengthen positive relationships.  Partners include Portsmouth City Council and Housing, faith groups, Schools and Colleges and the University.  Every week hundreds of new people across the city are being trained and equipped with a restorative tool kit that can help prevent conflict and disputes from breaking out and escalating.