"First Class Training Programme"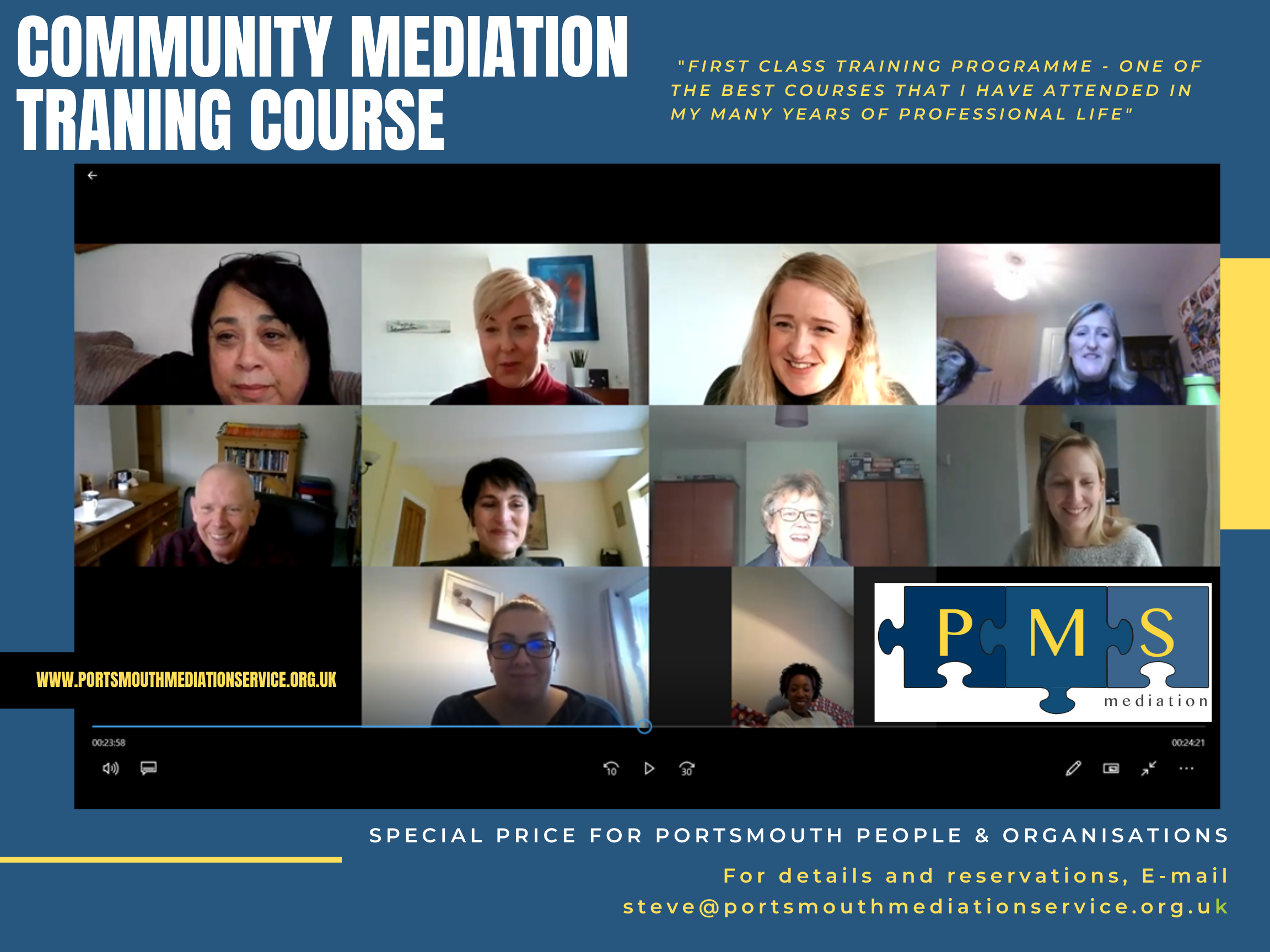 The amazing PMS Training Team have just completed another very successful Online Course. The PMS 6 day Community Mediation Training Course has been Zoomed up and seems even better than the previous face to face events. Certainly the feedback from delegates has been overwhelmingly positive. Here are some comments from the latest course (pictured above) where we trained 8 volunteers from Mediation Surrey. We are now looking forward to the next 6 day course at the end of February.
Many thanks for your e-mail. I have to confess that I was initially a little apprehensive about six whole days of Zoom training, including three days of role play; but your team were excellent in putting us at our ease and delivering an engaging, first class training programme – one of the best courses that I have attended in my many years of professional life and (now) retirement.
I found the course really excellent. I wasn't looking forward to 6 days on zoom, but it worked really well. Tutors were inspirational and I learnt skills I wish I had had years ago!
I thoroughly enjoyed the course, and everything exceeded my expectations. The trainers did a really great job of putting us at ease, giving us a comprehensive range of strategies and giving us specific, valuable feedback.
Thank you very much for organising it for us.