PMS Celebrates 25 Years with a Restorative Conference for Portsmouth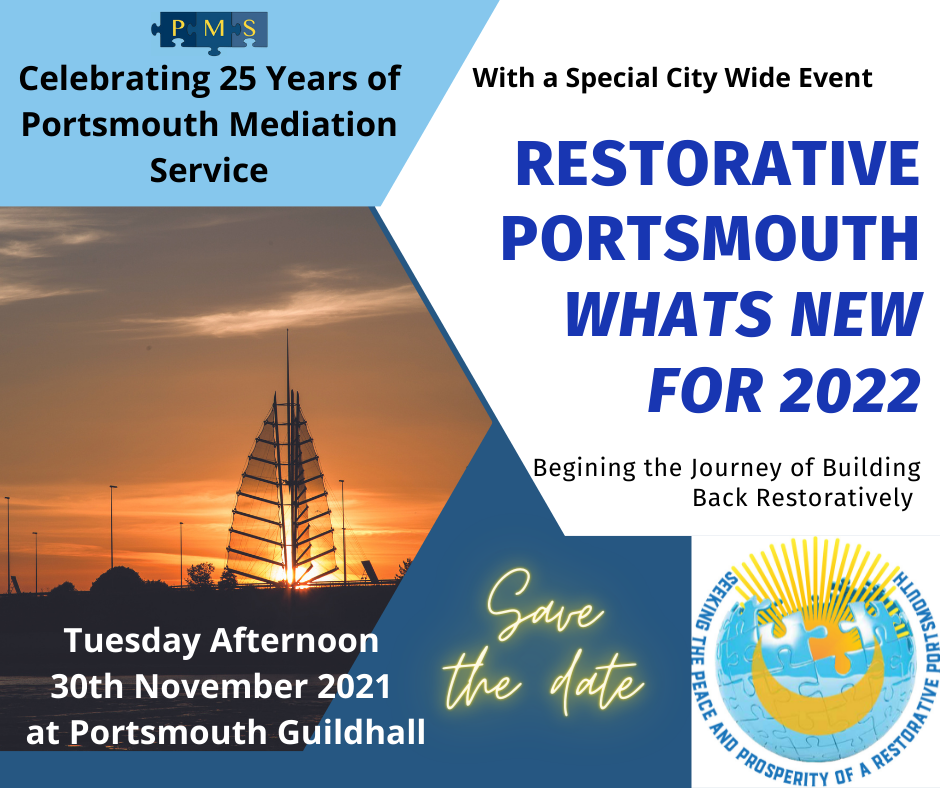 With the recent Pandemic and Lockdowns, we have inevitably lost some of the previous impetus and momentum in the huge mission to see Portsmouth established as a Restorative City.
Portsmouth Mediation Service is 25 years old this year and we have decided to mark the occasion with a city-wide event at the Lord Mayor's Banqueting Hall in the Portsmouth Guildhall. The afternoon conference is designed to galvanise again the Restorative work for Portsmouth and the surrounding area.
The event on Tuesday the 30th of November will open from 1.30pm with Registration, Lunch and networking opportunities. There will be a couple of key presentations in the afternoon, and we will close around 5.45pm after some early evening food and fizz and some words from the Lord Mayor of Portsmouth. During the Lunch time arrival, we have invited some local partner and voluntary organisations to set up their display stands and promote their restorative work.
Look out form more details soon or contact steve@portsmouthmediationservice.org.uk for further information.