PMS Announces New Restorative Train the Trainer Opportunity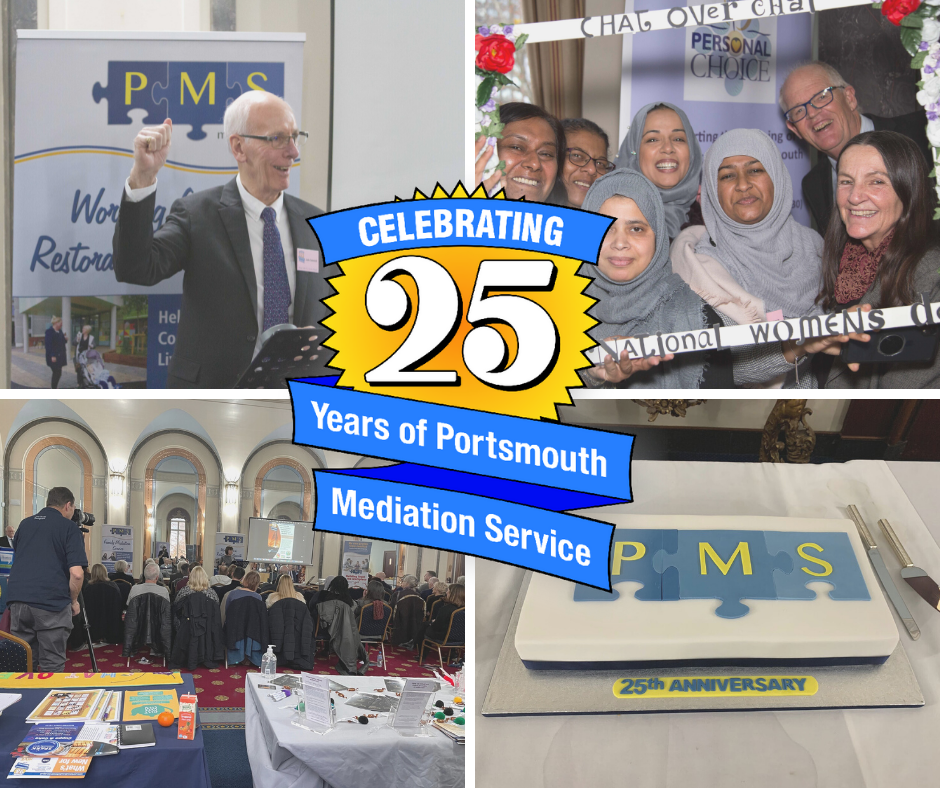 PMS celebrated 25 years of serving the people of Portsmouth by hosting a Restorative Conference and Celebration at the Lord Mayor's Banqueting Hall in the Guildhall. We were delighted to be supported by so many of our friends and partners in the voluntary and support community. The event commenced with a buffet lunch and network opportunity and was followed by Clare Ansell from Motiv8 and our own John Swindell who were key speakers in two afternoon sessions before finishing with some fizz, speeches and toasts as The Lord Mayor cut the celebration cake.
During the conference we made an announcement that PMS will train representatives from local voluntary and support organisations in a Restorative Train the Trainer Course and host a regular restorative forum throughout 2022 – we are now delighted and excited to confirm the following details:
Thursday the 20th of January 9.30am – 4.30pm
Here John will deliver the 3 Modules of Restorative Practice Training, designed to equip individuals with a personal restorative tool kit for life.
Thursday the 27th of January 9.30am – 4.30pm
John will deliver the specific Train the Trainer sessions along with all of the practical resources equipping delegates to deliver the 3 Modules of Restorative Practice Training to their own organisations and teams (to attend this training delegates will have had to attend the training on the 20th)
There is no charge for this training, refreshments will be provided, and the venue advised in early January. In the meantime, please let us have the names/e-mail addresses etc of anyone in your organisation or group that would like to attend either the first or both of the above sessions.
We will share our ideas for a regular forum of Restorative Champions from across the city at the training events – the first forum will be held on Thursday the 24th of February (date for your diary)